Regular price
Sale price
$61.00 USD
Unit price
per
Sale
Sold out
Have your gaming PC optimized and tuned up! If your PC is running slow or has low FPS we can fix it. 
Shipping & Returns

Stoneforged Technology always strives toward the satisfaction of our customers. If you have a question about a return/refund, please email us at support@stoneforged.tech. Refunds may be requested within 30 days of the purchase date from our website for preassembled computers only. Custom PCs are only refundable 24 hours from the purchase date. Refunds may be subject to a restocking fee as determined by the sole discretion of Stoneforged Technology. Any shipping and handling fees are non-refundable. Item(s) must be in original condition with all original packaging.
Share
View full details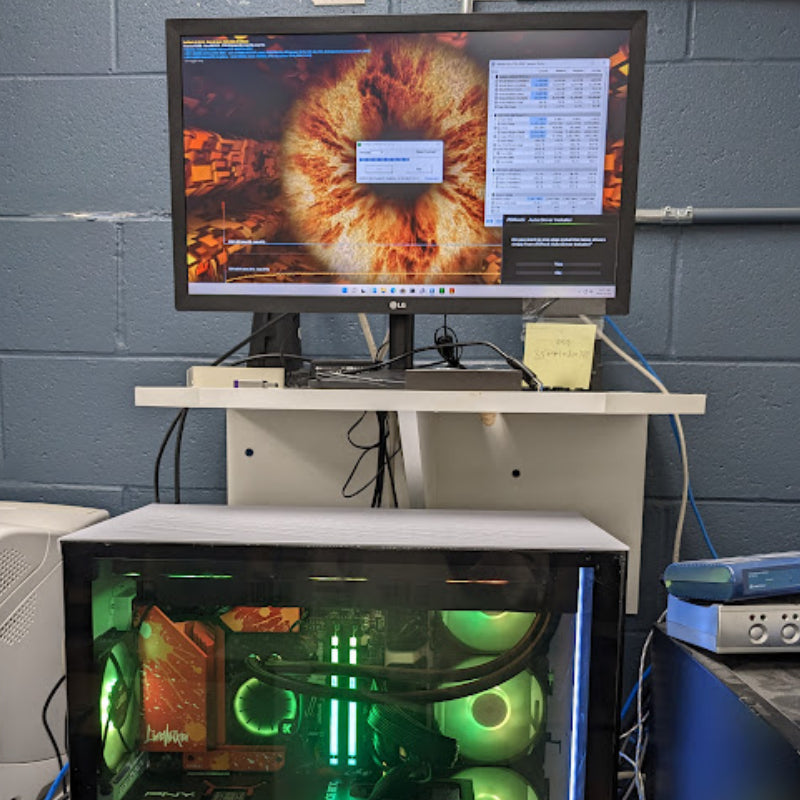 The PC Tuning
PC Tuning, your trusted service for optimizing the performance of your PC. We understand the importance of a smooth and efficient computer experience, and with PC Tuning, we offer a comprehensive solution to ensure your PC operates at its best.

At PC Tuning, our team of experienced technicians specializes in fine-tuning your PC for optimal performance. We take a meticulous approach to address various factors that can impact your computer's speed and responsiveness. Our services include reviewing startup processes, updating Windows, updating anti-malware software (if necessary), and removing all temporary files and folders to free up valuable hard drive space.

To initiate the PC Tuning process, you have the convenience of either dropping off your PC at our warehouse in person or shipping it to us at your expense. We understand that flexibility is important, so we provide these two options to accommodate your preferences. If you choose to ship your PC, we recommend using a reputable shipping service that offers tracking and insurance options to protect your valuable equipment during transit. Additionally, we advise securely packaging your PC using appropriate materials to minimize the risk of damage during transportation.

Upon receiving your PC at our warehouse, our dedicated team of technicians will conduct a comprehensive assessment of your system. They will meticulously review the startup processes to ensure that only essential programs are running at boot time, which can significantly improve your PC's overall speed and performance. Additionally, our technicians will ensure that your Windows operating system is up to date, providing you with the latest security patches and performance enhancements.

If deemed necessary, we will also update your anti-malware software to ensure your PC is equipped with the latest defenses against potential threats. We understand the importance of a secure system, and our technicians will make sure that your PC has the necessary protection to safeguard your data and privacy. Furthermore, we will meticulously remove all temporary files and folders that accumulate over time, freeing up valuable hard drive space and optimizing the efficiency of your system.

At PC Tuning, customer satisfaction is our top priority. We understand that a well-optimized PC can greatly enhance your productivity and overall computing experience. Throughout the tuning process, we maintain open communication, providing updates and addressing any questions or concerns you may have.

PC Tuning is your reliable partner in optimizing your PC's performance. With our expertise and attention to detail, we aim to deliver a seamless tuning service that maximizes the speed and responsiveness of your PC. Experience the satisfaction of a smoothly running computer system. Contact us today to begin the process and unlock the full potential of your PC.

Please note that the cost of shipping the PC back to you will be a separate fee from this service. Once we have completed the service and thoroughly tested your PC, we will securely package it for return shipment. Our team will provide you with the details regarding the shipping options and associated costs for sending the PC back to your desired location. Rest assured, we will assist you in coordinating the return shipment and provide any necessary information or documentation required.